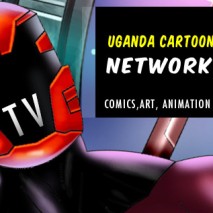 UCN Broadcast
Posted by UCN Team | 5,822 views
Welcome to the Uganda Cartoon Network TV STream. We will be doing regular live streams covering topics ranging from sharing tips and tricks to live tutorials, and discussions concerning the Art Industry in Uganda, East Africa, and Africa as a whole.
Feel free to chime in and share the experience with us. We ask that you kindly respect each other during the discussions. We are all on a journey, and we are looking for edifying interaction so we can help each other to grow and hone our art skills.
http://www.ugandacartoonnetwork.com ~ An Incubator Network and Lab, promoting Ugandan Art, Cartoons, Comics and Animated 2D & 3D Short Films ~ Let's learn and Laugh Together
When on Air, simply press the play Button for the Live stream to start. Use the Chat area below to share your Voice. The Chat is in real time, so whatever you ask the presenter will be able to respond in realtime. NOTE: Turn on Your Speakers or Headphones.