SupremUs DeitAs
Posted by UCN Team | 3,495 views
By Lakony Atim ~ A comic Entitled "SupremUs DeitAs"  ~ The Dark Corners of the national museum create a maze that leads to the beginning of our story … Echoing off the cold walls is the Chanting of…
Atim Lakony is a recent law graduate from Uganda with a massive interest in the arts and expression. She has always been fascinated by comic books and is excited to create one for -your- obsession as well.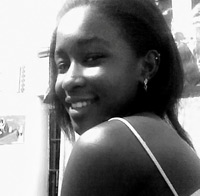 Atim has been selected to be a part of a network of 6 Ugandan Comic Book Artists to contribute to a First Edition of Uganda's Comic Art Feature.
Register here to receive your free copy: http://www.ugandacartoonnetwork.com/register-3/
Flip Through Volume 1 of the Uganda Comic Art & Animation Expose featuring Supremus Deitas ~ http://www.ugandacartoonnetwork.com/uganda-comic-art-animation-expose/
She will be unwrapping this intriguing tale over a period of one year, so watch this space!!
We are proud of her and we hope you are too. Kindly show your support by posting encouragement and feedback to her work.