Ordinary Jane
Posted by UCN Team | 4,469 views
A comic Strip by Sarah Akol M, Title: "The Adventures of an Ordinary Jane" ~ " in the middle of the night, the relative peace and quiet of the Big City is broken by ..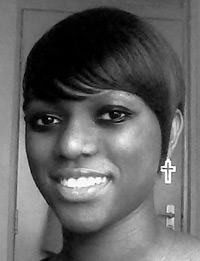 Sarah Akol M is a first year Industrial and Fine Art student at Uganda Christian University. She is also a self-taught digital artist and aspiring 2d animator with a great passion for story telling through her art work.
Saraha has been selected to be a part of a network of 6 Ugandan Comic Book Artists to contribute to a First Edition of Uganda's Comic Art Feature.
Register here to receive your free copy: http://www.ugandacartoonnetwork.com/register-3/
Flip Through Volume 1 of the Uganda Comic Art & Animation Expose featuring Princess Aminatu ~ http://www.ugandacartoonnetwork.com/uganda-comic-art-animation-expose/
We are proud of her and we hope you are too. Kindly show your support by posting encouragement and feedback to her work.