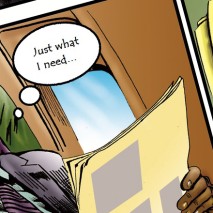 Moon Deities by Tusiime Milton
Posted by UCN Team | 3,811 views
Moon Deities is a comic series created by Tusiime Milton, a Ugandan Comic Book Artist. Below is his profile and the backstory to Moon Deities
Tusiime Milton has been selected to be a part of a network of Ugandan Comic Book Artists to contribute to the Uganda Comic Art & Animation Expose. We are proud of him and we hope you are too. Kindly show your support by posting encouragement and feedback to his work.
Register here to receive your free copy: http://www.ugandacartoonnetwork.com/register-3/
Flip Through Volume 1 of the Uganda Comic Art & Animation Expose featuring Moon Deities by Milton ~ http://www.ugandacartoonnetwork.com/uganda-comic-art-animation-expose/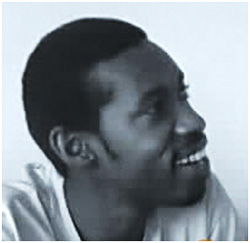 Bio: Tusiime Milton
Studied Computer science at KIU
Free lance Artist: Penciling, Painting, Sculpture, 2D Graphics.
Contact Number: 0757249485
MOON DEITIES
Many many years ago, plenty light years away, a mysterious planet called Bukh lived, blessed and cursed by two moons each with its own goddess; Mithropa and Kliopa. The two sister goddesses were always competing for a kiss from the sun and over the years they became enemies. The two goddesses Mithropa and Kliopa turned the planet into their battle ground. Two races were forged one for each goddess, Mithos forged with fire and earth; strong, ferocious and destructive. Kleptos forged with light and coal; passionate, dedicated and kind. Each creation was given Gemino a crystal like stone of power on their chests to connect them to their creators and give them more power.
Volk the father of the goddesses was displeased with what his daughters had done so he decided to join both creations in life and in death so they would not kill each other. For every Mitho there was one Klepto and vice versa. For the death of one, a Klepto or Mitho, the other alternate died.
Despite this, war ravaged the planet for 1000 years until Volk decided to destroy the planet with one blow and put an end to it for once and for all.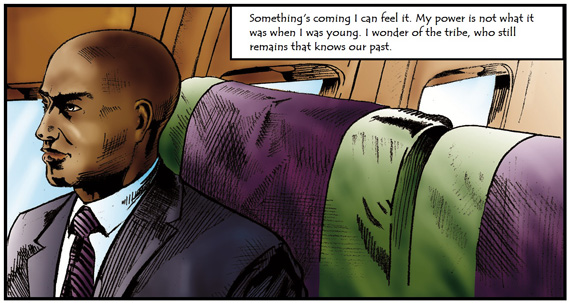 However in the end as the moment of truth arrived, he was filled with compassion and spared a handful. When the Meteorite hit Bukh, seven Mithos and seven Kleptos were spared and scattered all over the universe following the crash.
In 1789 on planet Earth one Mitho and one Klepto fell through our sky and landed somewhere in the great lakes region. Even here peace between them was impossible Sekh the Mitho hunted Brabah the Klepto, destroying everything and every human in his path.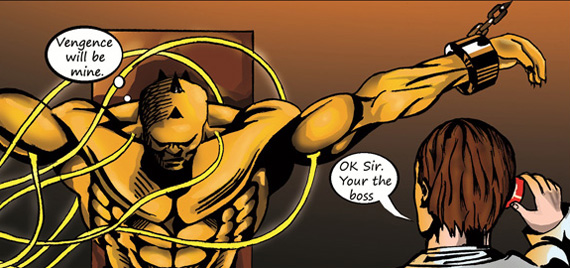 A sacred tribe of rain makers sought to re-establish balance in the area so they united with the Klepto Brabah to imprison Volk. Together they managed to remove his Gemino and imprison him in a cave.
Bound in specially forged chains, there he remained for over a century until a greedy tribal chief traded him to the colonial governemnt. Sekh has not been seen or heard of again until now.
A Story by Tusiime Milton
Script by Tusiime Milton
Penciling by Tusiime Milton
Inking by Tusiime Milton
coloring by Tusiime Milton